With over thirty years of real estate experience, SilverTree Realty is recognized as a highly effective real estate company. We combine traditional brokerage concepts, modern creativity, and strategic analysis to provide clients & partners with Real Estate Development, Property Management, Consulting, Investments, and Brokerage Services at a level that is truly unmatched.
SilverTree Realty's detail oriented real estate services produce quality assets in the communities we serve and extraordinary profits for our clients and partners. When partnered with SilverTree Realty, you will enjoy the confidence of knowing that your interests are being represented from start to finish.
COMMERCIAL & INDUSTRIAL REAL ESTATE - SilverTree Realty represents a wide range of clients across many different industries, from the local Mom & Pop to Fortune 500 Companies we are here to connect clients with quality assets! 
TENANT REPRESENTATION - While SilverTree Realty represents traditional Buyers, Sellers, and Landlords, we recognize the need for expertise in Tenant Representation services in Columbia, Missouri. In a market where the landlord is king, the goals of a Tenant are very different from the goals of a landlord. SilverTree Realty gives leverage and power back to the Tenant through education, negotiation, and creativity.
DEVELOPMENT - We practice a multifaceted business process, encompassing activities that range from the renovation and re-lease of existing buildings to the site selection, purchase of raw land, and the sale of developed land or parcels.
PROPERTY MANAGEMENT - The operation, control, and oversight of real estate as used in its most broad terms. Management indicates a need to be cared for, monitored and accountability given for its use.
Jay Burchfield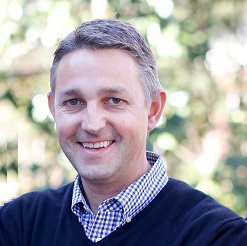 Company founder and President, Jay Burchfield, started his professional career with Commerce Bancshares before serving as Vice President of Jeffrey E. Smith Companies for nine years.  In 2002, Burchfield started what is now the SilverTree family of companies.
Throughout his career, Jay has been responsible for all aspects of real estate, including development, acquisitions, asset management, dispositions, leasing, property management, business development, strategic planning, contract negotiations, partnership administration, broker and lender relationships, tenant improvements and third party management.  Jay is actively involved in the communities he serves, including the Boards of Central Bank of Boone County, Fr. Tolton Catholic High School and Lee's Summit Economic Development Council.  Jay previously served on the Regional Economic Development Inc. (REDI) Board, City of Columbia TIF Commission and the Missouri Governor's Incentive Review Committee.
---
Wilson Burchfield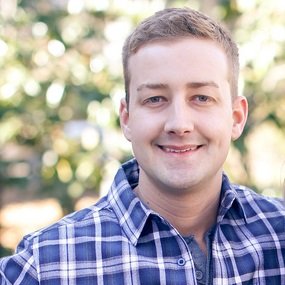 Raised in a 'real estate & banking family' in Columbia, Missouri, Wilson graduated from the University of Missouri. Wilson began his career during his Junior Year in College at PNC Investment Bank as a Senior Customer Service Supervisor, he then served as an Electronic Banking Specialist for Central Bank of Boone County. Wilson launched into real estate development in 2012 with SilverTree Companies, an experienced company specializing in real estate development, property management, consulting, investments, and brokerage.
With SilverTree Realty, Wilson currently enjoys the financial analysis, negotiation, and creativity that comes along with representing Tenants, Landlords, Buyers, and Sellers of Residential, Commercial, Industrial, Land, and Investment Transactions.