With over thirty years of real estate experience, SilverTree Realty is recognized as a highly effective real estate company. We combine traditional brokerage concepts, modern creativity, and strategic analysis to provide clients & partners with Real Estate Development, Property Management, Consulting, Investments, and Brokerage Services at a level that is truly unmatched.
SilverTree Realty's detail oriented real estate services produce quality assets in the communities we serve and extraordinary profits for our clients and partners. When partnered with SilverTree Realty, you will enjoy the confidence of knowing that your interests are being represented from start to finish.
COMMERCIAL & INDUSTRIAL REAL ESTATE - SilverTree Realty represents a wide range of clients across many different industries, from the local Mom & Pop to Fortune 500 Companies we are here to connect clients with quality assets!
TENANT REPRESENTATION - While SilverTree Realty represents traditional Buyers, Sellers, and Landlords, we recognize the need for expertise in Tenant Representation services in Columbia, Missouri. In a market where the landlord is king, the goals of a Tenant are very different from the goals of a landlord. SilverTree Realty gives leverage and power back to the Tenant through education, negotiation, and creativity.
DEVELOPMENT - We practice a multifaceted business process, encompassing activities that range from the renovation and re-lease of existing buildings to the site selection, purchase of raw land, and the sale of developed land or parcels.
PROPERTY MANAGEMENT - The operation, control, and oversight of real estate as used in its most broad terms. Management indicates a need to be cared for, monitored and accountability given for its use.
RESIDENTIAL REAL ESTATE - Regardless of whether you are looking to rent, buy, or sell, The Perry Team (Cheri Perry & Lyndsay Burchfield) would enjoy the opportunity to assist you during these exciting milestones. With the experience of 30+ Years in the industry you will enjoy the confidence of knowing that your interests are being represented from start to finish, from the initial property search to the closing date and beyond!

Jay Burchfield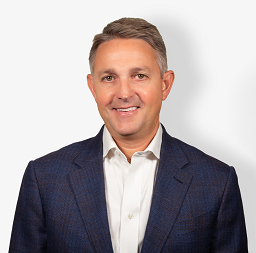 Real Estate Broker, SilverTree Realty 
Company founder and President, Jay Burchfield, started his professional career with Commerce Bancshares before serving as Vice President of Jeffrey E. Smith Companies for nine years.  In 2002, Burchfield started what is now the SilverTree family of companies.
Throughout his career, Jay has been responsible for all aspects of real estate, including development, acquisitions, asset management, dispositions, leasing, property management, business development, strategic planning, contract negotiations, partnership administration, broker and lender relationships, tenant improvements and third party management.  Jay is actively involved in the communities he serves, including the Boards of Central Bank of Boone County, Fr. Tolton Catholic High School and Lee's Summit Economic Development Council.  Jay previously served on the Regional Economic Development Inc. (REDI) Board, City of Columbia TIF Commission and the Missouri Governor's Incentive Review Committee.
Wilson Burchfield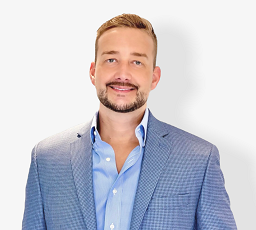 Real Estate Broker, SilverTree Realty
Raised in a 'real estate & banking family' in Columbia, Missouri, Wilson graduated from the University of Missouri. Wilson began his career during his Junior Year in College at PNC Investment Bank as a Senior Customer Service Supervisor, he then served as an Electronic Banking Specialist for Central Bank of Boone County. Wilson launched into real estate development in 2012 with SilverTree Companies, an experienced company specializing in real estate development, property management, consulting, investments, and brokerage.
With SilverTree Realty, Wilson currently enjoys the financial analysis, negotiation, and creativity that comes along with representing Tenants, Landlords, Buyers, and Sellers of Residential, Commercial, Industrial, Land, and Investment Transactions.
Lyndsay Burchfield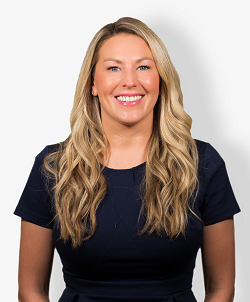 Real Estate Broker, SilverTree Realty
Born and raised in Columbia, Missouri, Lyndsay brings a deep understanding of the local market and a passion for helping clients achieve their real estate goals. With over a decade of experience in the industry, Lyndsay is a trusted expert known for her dedication, professionalism, and commitment to delivering exceptional service.
Lyndsay embarked on her journey in the real estate field after obtaining her Bachelor's of Science (BS) degree in Business Administration and Management from Columbia College, where she graduated with high honors in 2007. Inspired by her family's entrepreneurial spirit, she obtained her real estate license in 2010 and began working with the family-owned and operated business, Perche Creek Cafe. This experience instilled in her a strong work ethic and a customer-centric approach that would shape her career.
In 2018, Lyndsay transitioned her focus to real estate sales, joining the esteemed team at SilverTree Realty Corporation. Recognized for her industry knowledge and dedication to client satisfaction, she quickly established herself as a top-performing agent. In December 2022, she achieved a significant milestone by earning her Real Estate Broker's license, further solidifying her expertise in the field.
As a Broker-Officer at SilverTree Realty, Lyndsay combines her extensive market knowledge, negotiation skills, and attention to detail to guide her clients through every step of the real estate process. Whether assisting first-time homebuyers, seasoned investors, or individuals looking to sell their property, Lyndsay is committed to delivering personalized service, tailored strategies, and exceptional results.
Beyond her professional pursuits, Lyndsay finds joy in raising her three children and cherishing quality time with her family. She believes in maintaining a healthy work-life balance and enjoys engaging in activities that rejuvenate her spirit, fuel her creativity, and bring a sense of fulfillment to both her personal and professional life.
Experience the difference of working with a dedicated and knowledgeable real estate professional who will go the extra mile to help you achieve your real estate dreams.
Cheri Perry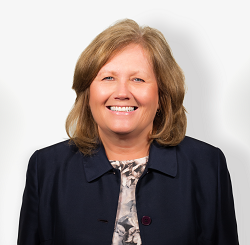 Real Estate Agent, SilverTree Realty
Cheri Perry has been a prominent figure in the real estate industry in Columbia, Missouri for over four decades. With a deep understanding of the city and its evolution, she has become a trusted advisor for numerous individuals and families seeking to buy or sell properties in this vibrant community.
Cheri's connection to Columbia began during her high school years when she moved to the city, and it has been her home ever since. Witnessing firsthand the growth and transformation of Columbia over the years, she has gained invaluable insights into the local real estate market, making her an expert in navigating its intricacies.
In 1980, Cheri acquired her Real Estate license, marking the beginning of her successful career in the industry. Throughout the years, she has consistently honed her skills and expanded her knowledge, earning a solid reputation for her professionalism and dedication. Cheri's commitment to excellence and exceptional customer service has earned her the trust and respect of clients and colleagues alike.
Aside from her real estate endeavors, Cheri, along with her husband, owned and managed five convenience stores and a café in Columbia over a span of three decades. This experience instilled in her a deep appreciation for the importance of community and giving back. Cheri has been an active contributor to various charitable causes and initiatives, constantly seeking opportunities to make a positive impact on the community she holds dear.
Family has always been at the core of Cheri's life. Together with her husband, she raised four children in Columbia, and now takes immense joy in being a grandmother to eight grandchildren who also reside in the city. Cherishing every moment spent with her family, Cheri finds great fulfillment in creating lasting memories and sharing in their milestones.
Cheri Perry is more than just a real estate professional. She embodies the values of integrity, knowledge, and community. Her unwavering commitment to her clients, extensive experience in the industry, and deep understanding of Columbia make her the go-to person for all real estate needs. Whether you are a first-time homebuyer or an experienced investor, Cheri's personable and reliable approach will guide you every step of the way, ensuring a successful and satisfying real estate journey.
Evan Perry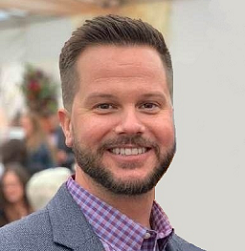 Real Estate Agent, SilverTree Realty
Evan Perry is one of Missouri's most trusted and top-performing real estate professionals, counting among his clients and the numerous distinguished business and community leaders in Mid-Missouri. Evan works with individuals, investors, and is by trade a developer of high value properties – with a particular focus on Forge Development's premier retail & office development-in-progress, commonly referred to as the South Providence Plaza & Academy Village, located in center of Columbia, Missouri.

As a commercial real estate agent for SilverTree Realty, Evan does much more then just connect Buyers with Sellers & Landlords with Tenants. With more than 15 years of experience in industries such as finance, real estate development, asset management, and design-build construction services, Evan is a high-performance Developer & Agent. Known for is charismatic personality, financial acuity, and proven ability to close transactions. He earns the respect of his clients & associates through the constant demonstration of a tireless work ethic, and an unrelenting solution-based mindset.
Evan contributes the positive progression of his career to the amazing network surrounding him, made up of associates, friends, and most importantly his family.
Evan is deeply connected to Mid-Missouri, born & raised in Boone County. Evan majored in Business Management & Marketing at Columbia College in the early 2000s. Evan supports numerous local organizations and charities with a specific interest in youth-based organizations.
As a local business owner & real estate developer-agent, Evan understands the importance of all deals, regardless of the size of the transaction, treating all transactions as if they were his own. Evan is commitment to producing extraordinary profits for clients & quality assets within the communities that he serves.